Name:
Ibara Kidate
Nickname/Alias/Criminal name:
Ibara, The Withered Rose
Ninja Rank:
Higure
Village:
Kusagakure
Clan:
Tsukene (Believed not confirmed)
Age:
Unknown
Gender:
Male
Height:
6'8"
Weight:
289 lbs
Elemental Affinity:
Nature.
Race:
Unknown Plant Like Race
Looks:
Normal Looks:
Transformation Looks: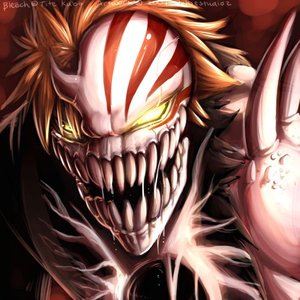 He has a less beast like form, where he has no tail and is tinted green however when he enters a fight he can activate a simple jutsu that changes him which gives him more speed.
Personality:
Very kept to himself, only really talks to his partner.
Skill:
Kekkei Genkai
Taijutsu
Kekkei Genkai:
Ability to control nature, such as make forests, or use vines to attack enemies from his body.
Jutsu:
Any jutsu involving nature whatsoever.
Such as:
Jutsu: Ninjutsu
Name: Frenzy Plant
Rank: A
Description: WIthin an instant a huge thicket of forest springs up before the user and the foe, by placing their hands on any of the plants or ground the user brings most or all (Depending on the amount of chakra he uses) to life to attack the enemy.
Jutsu :Ninjutsu
Name: Blind Side
Rank: B or A depends on how it is used
Description: B rank description: The user throws a kunai at the target and as their attention is grabbed a large log springs from the ground and hits the foe from one direction. A rank description: A kunai is thrown at the target and while their attention is drawn the multiple logs spring from the ground in multiple directions (At least 4) all of these logs are shaprened ti do maximum damage.
Jutsu: Ninjutsu
Name: Chakra Concentration
Rank: B
Description: The user uses chakra to augment their physical strikes, causing more forceful blows and slight burns.
Name: Natsu Odori
Type: Taijutsu
Rank: A
Description: Fluently moves slicing and cutting with his vine sword and thorns created on his body, moves rather slow (for Ibara) but does massive damage.
Name: Fuyu Odori
Type: Taijutsu
Rank:B
Description: This attack is Incredibly fast almost undodgable, he jabs and cuts with amost undectable speed even with the help of the Sharingan, but does the least amount of damage of all of his Odoris.
Name: Aki Odori
Type: Taijutsu
Rank: A
Description: This Odori is moderatly fast and does moderate damage the median of his Odoris. Ibara spins and jabs ending with a pounce attack which if he hits transitions into him mauling you with his sword and claws.
Name: Haru Odori
Type: Taijutsu
Rank: S
Description: This Odori is as fast as Fuyu Odori and as powerful as Natsu Odori, however the user must stab themselves and use their own blood to activate this technique. As the blood runs down the sword it strengthens him moving with insane speeds and gutting the opponent, usually a last ditch effort that almost always finishes his target.
Name: Mayfly Technique
Type: Ninjutsu
Rank: None
Description: He merges with the ground to instantly travel to a new location.
Name: Transformation
Type:Ninjutsu
Rank: S
Description Ibara grows a tail and becomes very blood thirsty more animal than anything, he becomes almost untrackably fast and insanely strong.
Name: Life Vortex
Type: Forbidden Jutsu
Rank: S
Description: It is not fully clear the extents of this jutsu, how it is activated or how it is learned. Ibara pulls his victim close and drains Chakra straight from the victims body replenishing his body and mind and depleting theirs, some people say it sucks the very life from the target drying them to nothing but a husk. However If Ibara is interuppted instead of willingly stopped the chakra is returned to the body of the victim.
Items/Weapons:
None, except some simple kunai.
History:
Little is known of Ibara he has preferred to keep to himself all his life, he only really openly talks to his partner. He is used with his partner as spies and Hunter-Nin. Every one hundred years Ibara is forced to "hibernate" for a 5 years, and then returns fully rested. People are unsure of how long Ibara has roamed the world, they believe he is from Village hidden in the Grass but that has yet to be proven.